PROJECT OUTPUTS
Tüketici Hakları Güçleniyor PROJESİ
PROJECT OVERVIEW
"Training for Consumer Rights Empowerment" Project (TRACORE)
Overall objective(s):
Strengthening the civil society in Turkey in the pre-accession process for effective enforcement of consumer protection;
To develop high level of consumer protection in Turkey by introducing European policies and the Acquis communautaire in the field.
Specific objective(s):
Raising capacity of consumer associations to provide train and e-learning for their staff regarding the protection of economic and legal interests of consumers;
To produce online TRACORE e-learning tools and training modules and networking to increase coordination and cooperation among consumer protection NGOs;
To raise awareness on consumer information and education via online TRACORE resources.
This project is under the Civil Society Dialogue programme that brings together civil society organizations from Turkey and the EU around common topics, to exchange knowledge and experience, and to build a sustained conversation between the organizations.
TARGET GROUPS
Turkish and EU Consumer Professionals and Consumer Non-Governmental Organizations (NGO)
Department of Family and Consumer Science Department
FINAL BENEFICIARIES
Consumers in Turkey
EXPECTED RESULTS
Increased capacity and professionalism of consumer association to deal with their most important task—education and information to consumers, cooperation network established between consumer associations, other NGOs and educational and training institutions to meet the challenge of education responsible consumers.
Raised awareness among young people about consumer rights and responsibilities arising from these rights.
MAIN ACTIVITIES
WP1– Project Management: Kick-off meeting, Administrative and Financial Management
WP2- Need Analysis and Study Visit to Romania
WP3– Training on Consumer Rights: Ankara and Cankiri
WP4– Training of Trainers (ToTs) in Kavala
WP5– Online TRACORE E-learning, networking and resource
WP6– Dissemination and Valorization: Conference, Workshop and Seminar
WP7– Project Evaluation
PROJECT PARTNERS
COORDINATOR
TÜKO-BIR
PARTNERS
CCSA , Turkey
Consumer Association of Kavala
INFOCONS
Project Website:
INMA PROJECT: http://www.documenta.es/web/inma/?lang=en
TÜRKÇE İNMA PROJE SAYFASI İÇİN http://www.documenta.es/web/inma/?lang=tr
FACEBOOK GRUBU İÇİN https://www.facebook.com/groups/1752523798318558/
https://ec.europa.eu/programmes/erasmus-plus/projects/eplus-project-details/#project/2015-1-TR01-KA202-022353
INMA EĞİTİM PLATFORMU İÇİN http://documenta.es/web/moodle/course/index.php?categoryid=3
INMA SANAL TOPLULUK İÇİN http://www.documenta.es/web/community-inma/
NATUR PROJECT: https://www.facebook.com/naturproject/
NATUR TRAINING ICIN https://www.naturlearning.eu/
NATUR TÜRKÇE EĞİTİM MODÜLLERİ İÇİN https://www.naturlearning.eu/repository.php?ref_id=88&cmd=render&rep_frame=1
Natur Tourism as an Empowerment Tool 
The objective of the NATUR learning course is to increase new opportunities of employability, develop the existing small business already installed and potentiate newones to emerge. This combined with preserving local nature and culture and also promoting the nature conservation.
The learning model takes into account that the learners want to continue living in the rural areas. The developed model will meet the need of the target groups – as mentioned above – to develop and improve the skills and competences necessaries related to nature tourism activity sector
---
Duration
October – 2010 / September – 2012
---
Target Groups
Entrepreneurs or future entrepreneurs who develop business in the nature of the tourism sector
Local development agents
Technical Municipalities
Trainers and Consultants
---
Products and Outcomes
Project guide
Tutorial programme
Course
---
Project Partners
Coordinator:

 AidLearn, Consultoria em Recursos Humanos, Lda (Portugal)

Partners:
Learning Plus for Adult Educators
Learn+ project aims to improve the pedagogical competences related with the diversity management of adult educators, contributing to the standardization and quality of vocational training to adult educators. And also an objective of Learn + project is to promote a better understanding of diversity, and making use of it to obtain better results to everybody.
The main objective of Learn+ project was to create a Training Course on Diversity Management targeted to adult educators. Diversity management is an important issue and every time more relevant because the diversity of people is increasing everywhere. Diversity could be in gender, age, social class, culture, religion, race, background, interests, origin country, etc. This diversity could lead to different behaviours and reactions to same events, different ways to work, different ways to learn, and if we are able to manage the diversity we can enhance the potential of each individual and obtain results with more quality.
---
Duration
October – 2009 / December – 2011
---
Target Groups
Adult trainers and teachers, to whom mainly the project is addressed, are considered agents of policy and change since they can reach and work with many people and through that are able to transmit, in an effective way, the new skills to a large group of people. The new role of adult educators, facilitators of learning, includes the management of diversity, as well as ICT and research skills.
---
Products and Outcomes
Learn + Logo
Learn+ Website
Learn+ Project flyers (paper and digital format)
Research Report
Diversity Management Training Course and Learning Package
Diversity Management CD-Rom
Learn+ Course Flyers
---
Project Partners
Coordinator:

 AidLearn, Consultoria em Recursos Humanos, Lda (Portugal)

Partners:
---
Website
ECPEFP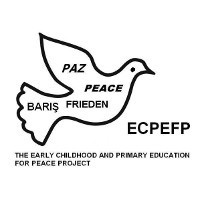 The Early Childhood and Primary Education for Peace
The ECPEFP project tackles the issue of violence and pretend to implement a Culture of Peace and Nonviolence as stated by UNESCO manifesto that declared 2001-2010 as the decade for promoting a Culture of Peace and Nonviolence in the World. The project aims to address this issue according to a preventive perspective and developed a pilot anti-violence training programme, directed particularly at the educators of young people from 0-16 years old. The training programme comprises three modules (1- Individual Strategies for Teachers in Peace Education, 2- Social Strategies to Cope Violence in Educational Environments, 3- Selected Approaches to Violence in Educational Environments). Through improving the skills and abilities of educators and through new approaching to teaching and learning skills on the Peace Culture, the course expects to future support a culture of peace in young people.
---
Duration
December – 2007 / November – 2009
---
Target Groups
ECPEFP target groups are the educators who work with young people of early childhood, ages between 0 and 16 years old, because they are the ones that can have a more direct influence in the young people education for a culture of Peace. Therefore there will be a more effective prevention of the violence problem. Potentially, all population in general can be a target group of ECPEFP project, since all society must have an active role in the prevention of this nowadays phenomenon.
---
Products and Outcomes
ECPEFP Project Logo
ECPEFP Website;
ECPEFP Project Leaflet,
ECPEFP Course in CD-ROM
---
Project Partners
Coordinator:

 Gazi Üniversitesi (Turkey)

Partners:
---
Website