OUR ASSOCATION'S PAST PROJECTS EU AND CFCU:
8.8.1. Proje Yürütücüsü: Çankırı Karatekin Üniversitesi, (Proje Koordinatörü: Doç. Dr. Sezai Özçelik), "Innovation Management Agents in SMEs" (INMA), Proje No: 2015-1-TR01-KA202-022353, Türkiye Ulusal Ajansı, Erasmus Plus KA2 Mesleki Eğitim Stratejik Ortaklık Projesi, 2015-2017, Ortaklar: İspanya, İtalya, Portekiz, Romanya ve Türkiye, Bütçe: 246,524 Avro, Başlangıç Tarihi: 01.09.2015 – 30.08.2017.
Project approved by the European Commission under the Erasmus + program: Strategic Partnerships (KA2) Vocational Training.
https://ec.europa.eu/programmes/erasmus-plus/projects/eplus-project-details/#project/2015-1-TR01-KA202-022353
INMA PROJECT WEBSITE: http://www.documenta.es/web/inma/?lang=en
AIM:
The main aim of the project is the transference and upating of a new professional profile called INMA by training unemployed people as Innovation Management Agents for them to help SMEs to innovate. So, the objective is to give value and run a new training profile with verified results in its previous testing stage in other countries which helps to:
Facilitate labour market insertion of particular profiles whose graduate's supply is higher than market's demand completing their training with a defined profile.
Favour "Innovation Managers" European profile transference to the partner countries.
Help to increase the knowledge of innovation possibilities and to reduce individual investing innovation costs in the European SMEs (mainly small enterprises) facilitating SME competitiveness
Promote exchange between different stakeholders, transferring theoretical developments to educational, business and political sphere, through the virtual community
TARGET GROUPS:
During the project, and following main activities defined, the following group categories will be targeted:
For the PROFILE and PILOT TRAINING:
Unemployed people with academic qualification
Employed people overqualified for their job
For the VIRTUAL COMMUNITY:
Education Providers (training organizations, VET providers, Universities)
Business Associations
Entrepreneurs Networks
Public Administration
Experts
MULTIPLIER EVEN DISSEMINATION LOCAL NEWSPAPER 1:
https://www.haberankara.com/inma-projesinin-seminer-toplantisi-cankiri-da-yapildi/54719/
NEWSPAPER 2:
http://www.memurpostasi.com/inma-projesinin-seminer-toplantisi-cankirida-yapildi-22930h.htm
NEWSPAPER 3:
http://www.turkiyeegitim.com/inma-projesinin-seminer-toplantisi-cankirida-yapildi-80506h.htm
INMA SMEs MULTIPLIER EVENT
PARTNERS:
INMA project consortium consists of 6 partner organizations from 5 different European countries. Each partner has specific expertise in key project areas such as definition of new profiles, training and education, local development and labour market and they are involved in national and European networks relevant to the project topic.
PROMOTOR:
Cankiri Karatekin University (CKU) is a newly established university founded upon institutional capacity and experience of the Ankara University. Established in 2007, it has 6 faculties, 4 institutions, 4 vocational colleges. CKU has a vision becoming one of the most prestigious universities of Turkey through making contribution to the development of the sciences, humanities, and technology serving not only academia but also the community at large.
SOCIOS:
DOCUMENTA (ES) is an organisation specialized in the fields of social research and introduction of sustainable development strategies in Intelligent Territories and Tourism Development master plans. As promoters or active partners, the acquired experience in the design and management of over 60 European projects with almost 120 different EU partners, through diverse initiatives endorse us as
EXPERTS IN EUROMANAGEMENT. Some of the areas in which we are actevily working are Training and Employment, Entrepreneurship, Smart Tourism, Intelligent and Responsible Teeritories or new Professional Profiles.
ERIFO (IT) is an accredited organization providing career guidance, professional counselling and information services authorized by the Regione Lazio. ERIFO has more than 15 years of experience in the lifelong sector in Italy and Europe, and an extensive portfolio of project works in relation to quality assurance, evaluation and EU transnational projects.
Cankiri Civil Society Association (CCSA) was founded in 2009. It is a small size association located in Cankiri, Turkey. The Association aims to promote the civil society development in Cankiri by focusing on the disadvantaged groups such as women, girls, disabled persons, rural women, youth, former inmates, etc. The Association has been involved some projects that related to the rural women development and employment, returning the girls to the school, and entrepreneurship of rural women and nature tourism training in Cankiri region
Founded in 1965, ISQ is a private and independent Portuguese company providing inspection, testing, training and technical consultancy. The ISQ training unit is the private biggest VET Provider in Portugal, with 14 700 training courses implemented and 160 000 trainees. In the last 20 years the ISQ R&D+i sector was involved in more than 120 EU Funded Projects in different core areas such as ECVET, VET Trainers, Entrepreneurship, eLearning, Technological Training or Coaching.
South Muntenia Regional Development Agency (SMRDA) is a non-governmental agency, non-profit and of public utility. The Agency acts as an Intermediate Body for Regional Operational Programme and it is actively involved in all the phases of the regional development (programming, implementing, monitoring and evaluation).
8.8.2. Proje Yürtücüsü: TÜKO-BİR ve Çankırı Sivil Toplum Derneği, "Tüketici Hakları Güçleniyor Projesi", (Empowering Consumer Rights Projects), , Training for Consumer Rights Empowerment (TRACORE) Projesi, Proje No: TR2011/0135.15-03/03, Merkezi Finans ve İhale Birimi, Sivil Toplum Diyalogu-IV Tüketici ve Sağlığın Korunması Programı, Ortaklar: Türkiye, Romanya, Yunanistan, Süre: 15 ay, Bütçe: 163.097,79 Avro, Ankara, Çankırı, Kavala, Bükreş.
PROJECT WEBSITE: www.tuketici.eu
TRACORE PROJECT KICK OFF IN ANKARA
8.8.3. Proje Yürütücüsü: Çankırı Sivil Toplum Derneği, (Proje Koordinatörü: Yrd. Doç. Dr. Sezai Özçelik), Developing Online Guidance Tools to Facilitate Women to Enter ICT Sector. Proje No: 2013-1-PL1-LEO04-38543-7, Türkiye Ulusal Ajansı, LdV Ortaklık Projesi, Ortaklar: Polonya, İspanya, İtalya, Fransa ve Türkiye, 2013-2015. Bütçe: 24,000 Avro, Başlangıç T: 01.09.2013, Bitiş T: 31.08.2015.
http://www.haydikizlarbilisime.org/
PROJECT FACEBOOK: https://www.facebook.com/groups/girlsgoit/
PROJECT INFO:
DEVELOPING ONLINE GUIDANCE TOOLS TO FACILITATE WOMEN TO ENTER ICT SECTOR
According to White Paper Women and ICT: Why are girls still not attracted to ICT studies and careers? issued by European Schoolnet, in Europe ICT skills gap are widening. This is a major problem because of the strategic importance of ICT in achieving EU ambitions in global competitiveness and the development of the knowledge society. Our Project addressed the problem of low representation of women in ICT sector in Europe. According to experts, IT professions are well suited for women. Women have good sense to write programs, they are more disciplined and can boast ingenuity. The goal of the project was to ensure equal opportunities for men and women on the labour market, reducing the causes of segregation in ICT professions and allowing women to enjoy greater career opportunities in the technical sectors. Our Project has used tools of Web 2.0 as online vocational guidance to provide a more attractive integration of learning systems and social media: Facebook, LinkedIn, blogs,etc. plus providing role models of successful women careers in IT. The aim of the partnership was to improve skills and qualifications of VET advisers who work with young people-especially girls- in lower lever and higher level of secondary education. The main product of the project is online vocational guidance tool. The main target group were the VET advisors working in secondary schools, vocational guidance institutions, career planning centers, labour offices, etc. The second target group were girls in secondary education schools aged 15-19 who are about to choose further education path.
ROME MEETING GIRLSGOIT 29 APRIL 2014
8.8.4. Çankırı Karatekin Üniversitesi (Proje Koordinatörü: Yrd. Doç. Dr. Sezai Özçelik) Bir Güçlendirme Aracı Olarak Doğa Turizmi Projesi (Nature Tourism as as an Empowerpent Tool: NATUR Project) Destekleyen Kurulus: No: 2010-1-PT1-LEO05-05165, Portekiz Ulusal Ajans (LdV-Yenilik Transferi), Ortaklar: Çankırı Karatekin Üniversitesi, Aidlearn (Portekiz), ROC West-Brabant (Hollanda), Vorumaa Kutsehariduskeskus (Estonya), 372.820,00 Euros www.naturproject.eu http://www.adam-europe.eu/adam/project/view.htm?prj=7511
NATUR TRAINING WEBSITE: https://natur.aidlearn.pt/
NATUR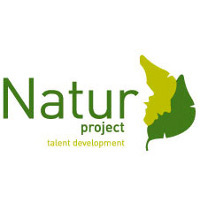 Natur Tourism as an Empowerment Tool
The objective of the NATUR learning course is to increase new opportunities of employability, develop the existing small business already installed and potentiate newones to emerge. This combined with preserving local nature and culture and also promoting the nature conservation.
The learning model takes into account that the learners want to continue living in the rural areas. The developed model will meet the need of the target groups – as mentioned above – to develop and improve the skills and competences necessaries related to nature tourism activity sector
Duration
October – 2010 / September – 2012
Target Groups
Entrepreneurs or future entrepreneurs who develop business in the nature of the tourism sector
Local development agents
Technical Municipalities
Trainers and Consultants
Products and Outcomes
Project guide
Tutorial programme
Course
Project Partners
Coordinator:

AidLearn, Consultoria em Recursos Humanos, Lda (Portugal)Partners:
Website
8.8.5. Sessizliği Kıralım: Engelli Kadınlara ve Kızlara Şiddetin Önlenmesi Projesi (Breaking the Silence: Violence Against Women and Girls with Disabilities Projec)t, Avrupa Birliği Projesi (Merkezi Finans ve İhale Birimi ve Sivil Toplum Geliştirme Projesi), 8 Ay, FINANCING SOURCE: Budget line: 22.02.04.01, Developing Civil Dialogue Among NGOs,CFCU/TR 0801.08-02 / 09, Yararlanıcı: YURT-YUVA DER, Project No: DCD-09, Proje Uzmanı. 40.648,00 Euros
8.8.6. Çankırı Karatekin Üniversitesi (Proje Koordinatörü: Yrd. Doç. Dr. Sezai Özçelik) Kırsalda Yaşayan Kadınların İşgücü Piyasasına Dönmesi için Sürekli Eğitim Yaklaşımının Adaptasyonu: Beypazarı Modeli (Adaptation of Permanent Training Approach for Rural Women Returning to the Labour Market: The Beypazari Model) Destekleyen Kurulus: No: 2009-TR1-LEO05-08660, Ulusal Ajans (LdV-Yenilik Transferi), Ortaklar: Gazi Üniversitesi, AVRASYA-DER, IFES (İspanya), C.V.T (Yunanistan), BDC (Polonya).
http://beypazarimodel.karatekin.edu.tr/ 284.549,00 Euros
PROJECT YOUTUBE VIDEO:
https://www.youtube.com/watch?v=JOdzg5NiygY
NEWS. https://www.sozcu18.com/beypazari-modelinin-acilimi-cankirida-tartisildi-314h.htm
BEYPAZARI REFERANS DOCUMENT:
IYI UYGULAMA ORNEKLERI
PROJECT BROCUHURE: http://projects.ifes.es/pdfs/rurWomback/englishBrochure.pdf
POLISH DOBRE PRAKTI
GREEK PARTNER: https://www.geoan.gr/index.php/evropaika-programmata/evropaika-programmata-pou-ylopoiithikan/118-rurwomback
8.8.7. "Red Chalk Project", CFCU/TR08H2.01-02/082, "Grant Program of Increasing Schooling Rate Especially for Girls", Central Finance and Contracting Authority, 15 December 2010, http://kirmizitebesir.karatekin.edu.tr,
8.8.8. Aidlearn, Portekiz Learn Plus for Adult Educators (Learn +) Destekleyen Kurulus: Grundtvig (Avrupa Komisyonu), Ortaklar: Gazi Üniversitesi, Learn SouthWest (UK), MERIG (AT), ASHE (PL), FDEP (SE). PROJECT NO: 2009-3407/001-001, 379.689,00 Euros. www.learnplus.eu
Learn +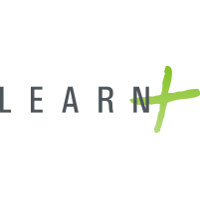 Learning Plus for Adult Educators
Learn+ project aims to improve the pedagogical competences related with the diversity management of adult educators, contributing to the standardization and quality of vocational training to adult educators. And also an objective of Learn + project is to promote a better understanding of diversity, and making use of it to obtain better results to everybody.
The main objective of Learn+ project was to create a Training Course on Diversity Management targeted to adult educators. Diversity management is an important issue and every time more relevant because the diversity of people is increasing everywhere. Diversity could be in gender, age, social class, culture, religion, race, background, interests, origin country, etc. This diversity could lead to different behaviours and reactions to same events, different ways to work, different ways to learn, and if we are able to manage the diversity we can enhance the potential of each individual and obtain results with more quality.
Duration
October – 2009 / December – 2011
Target Groups
Adult trainers and teachers, to whom mainly the project is addressed, are considered agents of policy and change since they can reach and work with many people and through that are able to transmit, in an effective way, the new skills to a large group of people. The new role of adult educators, facilitators of learning, includes the management of diversity, as well as ICT and research skills.
Products and Outcomes
Learn + Logo
Learn+ Website
Learn+ Project flyers (paper and digital format)
Research Report
Diversity Management Training Course and Learning Package
Diversity Management CD-Rom
Learn+ Course Flyers
Project Partners
Coordinator:

AidLearn, Consultoria em Recursos Humanos, Lda (Portugal)Partners:
Website
8.8.9. Voluntary service in tourism industry (hotels, restaurants, tourist agencies, NGO"s ", Youth Project, European Voluntary Service (EVS),Project ID: BG11/A2/097/R1, Project Coordinator. 4.800,00 Euros.
8.8.10. CASCADING TRAINING OF TURKISH YOUTH ON CONFLICT AND DIVERSITY MANAGEMENT (CTTYCDM) PROJECT, Avrupa Birliği Projesi (Merkezi Finans ve İhale Birimi ve Avrupa Birliği Genel Sekreterliği), 12 Ay, FINANCING SOURCE: Budget line: BG-UE-B2006-22 02 04 01-ELARG, Grants awarded under Call for Proposals CFCU-TR 0604.01/04, Yararlanıcı: YURT-YUVA DER, Project No: CSD-04-078, Proje Uzmanı,
http://www.cfcu.gov.tr/attachments/tender/1030/Contract_Award_Notice_CSD_04_Youth_.doc
COMPENDIUM CSD04
8.8.11. YOUTH FOR SUSTAINABLE CONSUMPTION AND LIFESTYLE, EUROMED – YOUTH III PROGRAMME, MEDA/2005/017-591/10, 8 Ay, Yararlanıcı: Tüketiciyi Koruma ve Dayanışma Derneği, Project No: EMYU-011, Proje Uzmanı.
8.8.12. Action Against Child Labor Through Education and Training: Child to Child Approach, 12 Ay, Proje No: CFCU/TR0501.02/A4-80, Strengthening Civil Society in the Pre-accession Process: NGO Grant Facility, Component A4:Strengthening the Protection of Children's Rights, Avrupa Birliği Projesi (Merkezi Finans ve İhale Birimi ve Avrupa Birliği Genel Sekreterliği), Yararlanıcı: Gazi Üniversitesi, Proje Uzmanı,
http://www.cfcu.gov.tr/attachments/tender/1024/A4_final_award_notice.doc
8.8.13. CASCADING TRAINING OF YOUTH ON CONFLICT AND DIVERSITY MANAGEMENT (CTYCDM), EUROMED – YOUTH III PROGRAMME, MEDA/2005/017-591/10, Position: Project Expert, Project No: EMYU-002 MEDA / 2005 / 017-591 / 10 / 002.
http://www.salto-youth.net/downloads/4-17-1830/INJEP%20-%20EuroMed%20Youth%20Projects-Web.pdf
8.8.14. "The Early Childhood and Primary Education for Peace", Proje No: LLP-LdV-TOI-2007-TR-055, 24 Ay, Yararlanıcı: Gazi Üniversitesi, Proje Uzmanı,
ECPEFP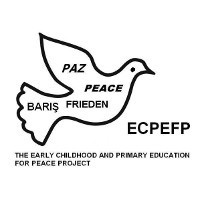 The Early Childhood and Primary Education for Peace
The ECPEFP project tackles the issue of violence and pretend to implement a Culture of Peace and Nonviolence as stated by UNESCO manifesto that declared 2001-2010 as the decade for promoting a Culture of Peace and Nonviolence in the World. The project aims to address this issue according to a preventive perspective and developed a pilot anti-violence training programme, directed particularly at the educators of young people from 0-16 years old. The training programme comprises three modules (1- Individual Strategies for Teachers in Peace Education, 2- Social Strategies to Cope Violence in Educational Environments, 3- Selected Approaches to Violence in Educational Environments). Through improving the skills and abilities of educators and through new approaching to teaching and learning skills on the Peace Culture, the course expects to future support a culture of peace in young people.
Duration
December – 2007 / November – 2009
Target Groups
ECPEFP target groups are the educators who work with young people of early childhood, ages between 0 and 16 years old, because they are the ones that can have a more direct influence in the young people education for a culture of Peace. Therefore there will be a more effective prevention of the violence problem. Potentially, all population in general can be a target group of ECPEFP project, since all society must have an active role in the prevention of this nowadays phenomenon.
Products and Outcomes
ECPEFP Project Logo
ECPEFP Website;
ECPEFP Project Leaflet,
ECPEFP Course in CD-ROM
Project Partners
Coordinator:

Gazi Üniversitesi (Turkey)Partners:
Website
http://www.ua.gov.tr/uploads/leonardodavinci/ek9471.pdf?CFID=7924&CFTOKEN=66453322
8.8.15. Kırım Türkleri ve Nogay Türkleri Sözlü Tarih Belgesel Projesi: Kırım'dan Türkiye'ye Hikayeler, 12 Ay, TÜRKİYE'DE KÜLTÜREL HAKLAR YAYIN DESTEK HİBE PROGRAMI (BSGS), Budget line BG-UE-B2004-22.020401-ELARG Reference: CFCU-TR 0401.06.01/ BSGS, Avrupa Birliği Projesi (Merkezi Finans ve İhale Birimi ve Avrupa Birliği Genel Sekreterliği), Yararlanıcı: Nogay Türkleri Kültür, Dayanışma ve Eğitim Derneği, Proje Uzmanı, http://nogayturkleri.org/nogayturkleri/nogayportre/sezai_ozcelik.html
http://www.cfcu.gov.tr/attachments/tender/167/BSGS.doc
BELGESELİ İZLEMEK İÇİN https://youtu.be/4NBiR2MCYdU
FACEBOOK BELGESEL BOLUM 1: https://www.facebook.com/108790775861981/videos/10150462503886683
FACEBOOK BOLUM 2 https://www.facebook.com/108790775861981/videos/10150462606526683
FACEBOOK BOLUM 3 https://www.facebook.com/108790775861981/videos/10150462698201683
FACEBOOK BOLUM 4 https://www.facebook.com/108790775861981/videos/10150462781686683
FACEBOOK BOLUM 5 https://www.facebook.com/108790775861981/videos/10150464955461683
8.8.16. Tüketici Köprüleri Projesi, Sivil Toplu Diyalogu: Avrupa Bilgi Köprüleri Programı, Referans No: DG ELARG/MEDTQ/12-02, 12 Ay, Avrupa Birliği Projesi (Merkezi Finans ve İhale Birimi ve Avrupa Birliği Genel Sekreterliği), Yararlanıcı: Tüketiciyi Koruma ve Dayanışma Derneği, Proje Uzmanı
http://www.cfcu.gov.tr/attachments/tender/158/Award_Notice.doc
https://www.ab.gov.tr/ab-bilgi-kopruleri-programi_41003.html